The Oak tree in this photo was moved at a private residence in Irvine, Ca. The box was a 120" box weighing approxamitly 37,000lbs. This tree was moved to make room for construction, maintained on site, then replanted in it's new home.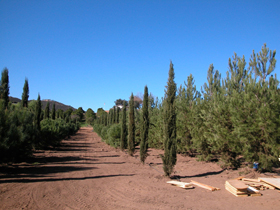 One of our growing grounds in San Marcos, CA. All of our specimen material is field grown and then boxed out of the field as it becomes ready for the size that is required.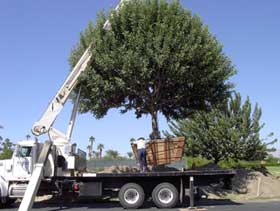 This photo is of the relocation project at the El Dorado Country Club in Indian Wells, CA. This project involved several large trees that were relocated due to redesign.